Windows Web Hosting [ASP .net Spport]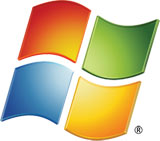 Compare our reliable, low cost windows web hosting plans. All Windows hosting plans come with reliable servers with , email accounts, PLEASK control panel, backups. You can either migrate your existing asp.net website or starting a new windows powered asp.net website within minutes. The most affordable asp.net windows hosting service with the richest feature set available at the lowest price.
Windows 2008 Server
99.9% Uptime
Dual Intel Hexa Core Xeons with 16GB - 48 GB RAM
30-days money back guarantee.
ASP , ASP .net MS SQL
PLESK
LankanHost sets a high standard for service quality, and as a result all servers are Dual Intel Quad-Core/Hex-Core Xeon with a minimum of 48GB of RAM. 24×7 technical support is always available to assist you in case you have questions, or should an issue arise.

We provide you with all the tools needed to securely and reliably host all of your websites. Our support team is here for you 24 hours a day - 7 days a week.
Package Breakdown
Windows - A
Windows - B
Windows - C
Disk Storage
1000MB
5000MB
10000MB
Monthly Bandwidth
20GB
100GB
150GB

Add-on domains

0
4
10
Sub domains
10
100
150
MySQL Database
2
10
15
MS SQL Database
1
4
10
Email Accounts
10
100
150
FTP Accounts
10
100
150
Stats and Webmail
Yes
Yes
Yes
Operating System
Windows 2012 r2
Windows 2012 r2
Windows 2012 r2
Control Panel
PLESK
PLESK
PLESK
Script Installer
Yes
Yes
Yes
Money Back Guarantee
30 Days
Yes
Yes
Backups
Yes
Yes
Yes
ASP .net
Yes
Yes
Yes
99.5% + Uptime
Yes
Yes
Yes
Classic ASP
Yes
Yes
Yes
Rs: 3000

/Year


Order Now
Rs:6000

/Year


Order Now
Rs:10000

/Year


Order Now

What is Windows Hosting? Why do I need it?

Windows operating system run totaly differnt than Linux. Linux is more popular than Windows when it come to web hosting industry because Linux have the most features that web designer wanted. You need Windows hosting, If you are developing your website by using Classic ASP, ASP .net, MSSQL (Microsoft SQL Server), Microsoft Access, Visual Basic Development, C#. Windows hosting supports for PHP and MySQL, But it is recommended to use Linux hosting if you use PHP and MySQL for developing your website..
Money back guarantee
All of our shared web hosting plans come with 99.9% uptime guarantee, 24/7 support and a 30-day money back guarantee.
Windows Hosting Features. -
Asp.Net 4.5 on Windows 2008 R2 Servers - Silverlight Compatible , AJAX 1.0 with access to control toolkit, VB.NET, C# supported ,Customizable global.aspx.

MS SQL Database:  - All MS SQL Server 2012 are hosted in clustered environment MSSQL server using Windows 2008 R2 64 bit OS, giving 99.9% uptime and throughput for your database application.
Security & Classic Asp Support - Each Site has its Own App Pool to maintain security , Also Classic ASP Hosting is supported , You can Host Multiple Applications, Web Services Supported, MSXML 6 supported XAML, XML, XSLT supported
MS SQL Features - Supports DSN/ODBC, MDAC 2.8, SQL Management Access, XML Data Types, XQuery supported Stored Procedure Supported, DBO Access, ASP.NET SQL Session, DSN-Less Connection supported .
Classic Asp Components - Persits ASPUpload, Persits ASPJpeg, Persits ASPEmail ASPHTTP, ASPDNS, ASPTear, ASPPOP3, CDO/CDOSYS (Mail Objects) aspNetEmail, IP*Works! Internet Toolkit, Office Web Components If you are looking for something which is not here do lets us know.
MySql Databases - The MySQL Server in clustered environment which gives 100% uptime , and since the servers are just mysql server the system resources are not shared with other applications results in faster performing sites .
PLESK Control Panel
PLESK is a complete graphical user interface for windows hosting Companies and IT Providers to automate the provisioning of a full suite of services on Windows servers. The powerful, flexible Plesk platform gives users simple point and click interface over Windows Server applications including IIS, SQL Server, Exchange, Sharepoint.

Mobile-friendly interface: 
The tabbed user interface of windows hosting customers website administrators automatically adjusts to the size of the screen on mobile devices.
Site and Server Security:
Plesk 12.0 improved security for web server services and customer websites. It has done by the help of two famous third-party security applications: Fail2Ban, intrusion detection and IP banning system, and ModSecurity, the Web Application Firewall (WAF).
Hosting Navigation
Get Listed Free.

Order Today and Get listed in Google, Altravista, Inforseek Free...




Free Web Templates.

30 Web Templates Free with every web hosting Plan. 


Windows Hosting F.A.Q
How can I use ASP.net on your Windows plans


Yes. Our windows servers supports up to ASP .net 4.5
What is PLESK?


PLESK is a Windows based web hosting control panel that provides a graphical interface and automation tools designed to simplify the process of hosting a web site.
Do you backup data?


Yes. We take daily local backups and weekly remotely.
Do you sell domains?


Yes. We do offer domain registrations at very affordable rate..
Other Features.
Payment options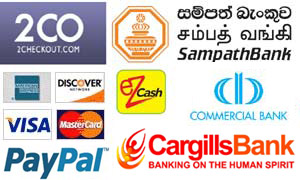 You can easyly deposit / transfer money to our account from the nearest Sampath Bank.
Read more about LankanHost payment options.